Saturday, August 26th!!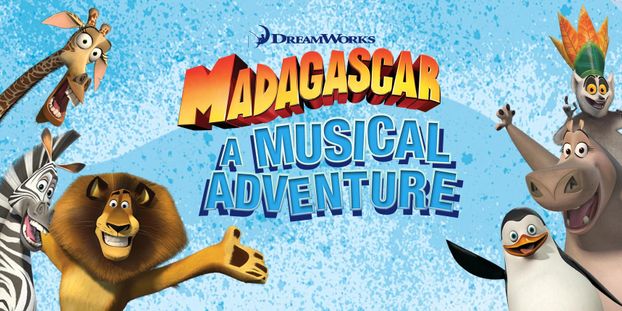 AUDITIONS ARE SATURDAY AUGUST 26, 2017 at St. John's Community Center in Mokena.
Open to everyone Grades K-12. No previous experience necessary.
Audition times are 10 AM (Full) , NOON or 2:00 PM.
Please call AAMCT @ 708-479-0440 or email AllAboutMusicMokena@yahoo.com to schedule your audition time. Shows will be the weekend of November 17th. Rehearsals are held every Saturday, approximately 10 am - 2 pm. Depending on the size of the Role, there may also be some Thursday and Monday evening rehearsals, approximately 6pm - 8pm. We do ask for dates/conflicts when you sign up to audition. All Audition Forms/lines and information can be downloaded below. CD's and Music ($5) can now be picked up @ AAMCT, 19108 Wolf Rd. in Mokena during store hours. (M-Th 2:00-7:30 PM) We will be offering audition workshop classes for Madagascar as well.
The class dates are Tuesday, Aug. 15th 5:45 - 6:45
Wednesday, Aug. 16th 5:00 - 6:00 **CLASS IS FULL
Thursday, Aug. 17th 5:45 - 6:45 CLASS FULL
Monday, Aug. 21st 4:45 - 5:45 CLASS IS FULL
Tuesday, Aug. 22nd 5:45 - 6:45
Wednesday, Aug. 23rd 5:00 - 6:00 CLASS IS FULL
We are adding an additional Workshop Thursday Aug. 24th. Please PM, call 708-479-0440 or email AllAboutMusicMokena@yahoo.com for more information on signing up for our final Workshop!!
All audition workshop classes will be held at AAMCT, 19108 Wolf Rd. in Mokena. Classes are $20. The Workshop form can be downloaded below. Looking forward to another great Fall Musical! For more information please email AllAboutMusicMokena@yahoo.com
All Madagascar Audition & Workshop Forms can be downloaded below